Jailbird on Tumblr!
May 15
Jailbird doodles to get used to the character. Maybe it'll be for something…? Gosh, Ashley Davis, stop making such charming characters, being a rockstar, etc..
!!!!
May 08
Day five! To most people, dyemaking and dyeing aren't as exciting as most other areas of magic… but not to Osprey.
I'm going to be at TCAF this weekend! I'm not tabling or anything, but you can find me walking around and hanging out! Come say hi and I will give you one of these!
FOLLOW JAILBIRD @ MAIN SITE | TWITTER | FACEBOOK
May 04
Here's a SUPER CUTE piece of fan art by Combotron! Thank you so much!! *_*
May 02
jewelots asked: Hello! Important! I'm sorry for bothering you but your images are slightly too big and take longer to load than they should! They're all roughly 1.5mb but that's too big for an image that size/quality! If you open and resave in MSPaint it shrinks to 269kb. If you run OptiPNG (free program to optimise PNG's!) on it instead, it shrinks to 137kb! 9% of the original size! The quality is 100% identical too. Sorry for bothering! But it would be nice, thank you for listening u///u
Hi there, thanks for the message! It's all too easy to forget that not everyone is viewing the internet at the same speeds you are, and it had never even occurred to me that my image files were too big, and I don't know a whole lot about optimization (a while back, Chrome started displaying JPGs all weird and artifacty so I've just been saving everything as PNG ever since).
Unfortunately, going through and changing all the images will be a huge chore, and one I won't be able to do for a while. I will see what I can do about future comics though!
EDIT: Actually, I'm probably going to update the back end of the site this weekend, let's see about doing it then! I'm already in the process of optimizing the files, thanks so much again for bringing it up. I want the comic to be easy to read for everyone!
opticalnerd asked: Drawing Jailbird for reasons. Is Owl blind? For reference.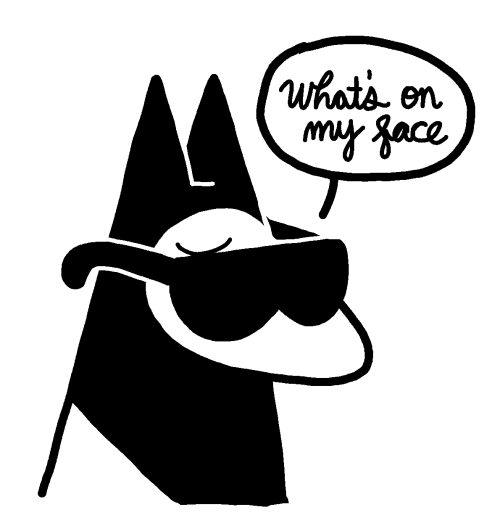 She is indeed! (And thank you for drawing fan art, I can't wait to see it!!)
May 01
Day four! Owl's magic specialty is plantomancy, creating a new lifeform out of one or several plants. Most are shaped into animal-like beings or humanoids. The former can occur in nature, so maybe we'll run into some wild plantimals eventually!
FOLLOW JAILBIRD @ MAIN SITE | TWITTER | FACEBOOK
Apr 29
Hey everybody! I'm going to be at the Toronto Comic Arts Festival in a few weeks! I won't be tabling, but I will be walking around with some cute new business cards that look like this!
Hope to see you there!
Apr 24
Day three! Gardening is the base of all magic in this world. Anyone can do it, as Jailbird demonstrates to Frogmouth here.
FOLLOW JAILBIRD @ MAIN SITE | TWITTER | FACEBOOK
Apr 17
Day two. Learning some fun new sounds!
FOLLOW JAILBIRD @ MAIN SITE | TWITTER | FACEBOOK
Apr 10
And so begins A Week With the Witches!
FOLLOW JAILBIRD @ MAIN SITE | TWITTER | FACEBOOK